Welcome to Fresh Start
Find out everything you need to know about Fresh Start.
---
Posted in Fresh-Start welcome to Fresh Start on 27 March 2023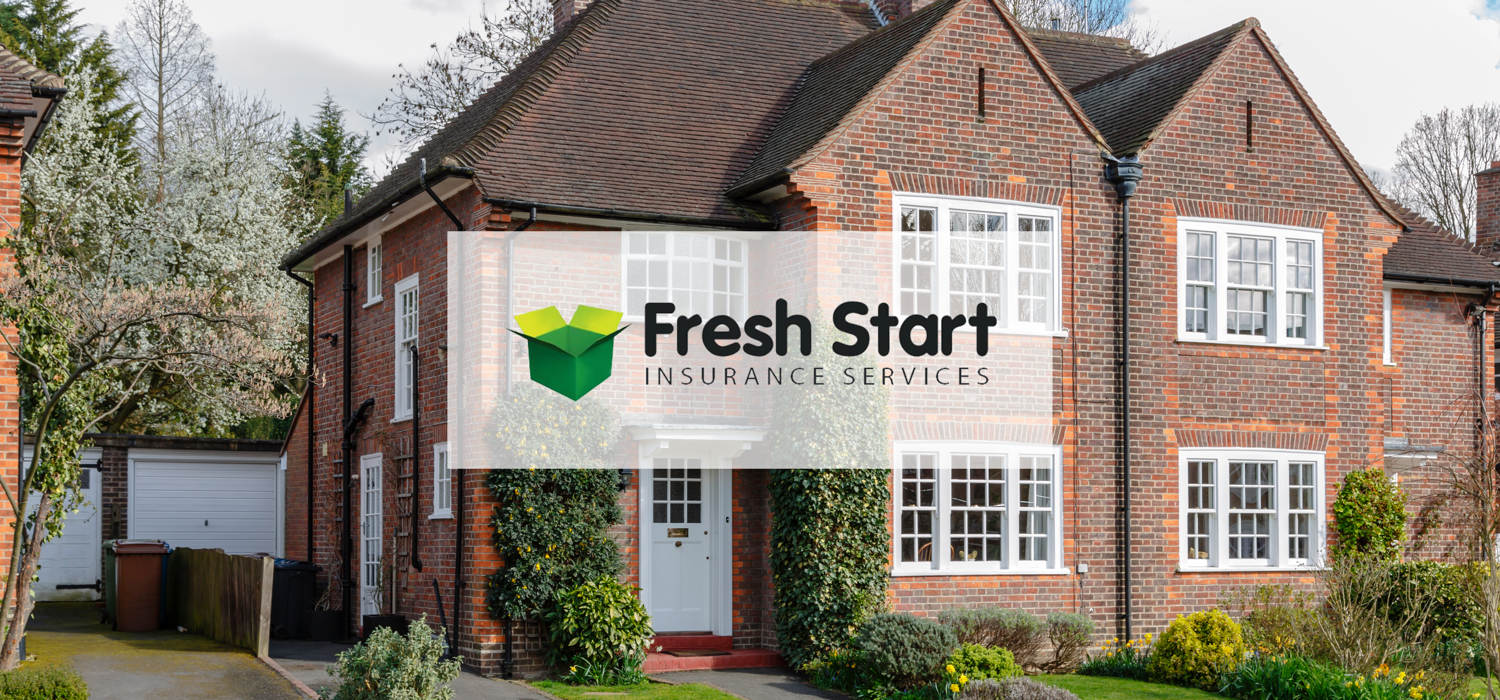 Firstly, welcome to Fresh-Start Home Insurance, the Home Insurance company that's here to help you when other insurers can't.
At Fresh-Start we provide Home Insurance for those with unspent criminal convictions or for landlords who have tenants with unspent criminal convictions. We have been providing specialist Home Insurance for over 10 years and are trusted by many to keep their homes protected.
Why would I need Fresh-Start Home Insurance?
Most people don't realise that if someone in their household has a criminal conviction then your Home Insurance could become invalid. This is because most home insurers do not tend to provide cover for people with unspent criminal convictions and as such, these people often require specialist insurance.
When taking out your Home Insurance policy, you will often be asked whether you or anyone in your household has a criminal conviction. If you fail to disclose this information and you need to make a claim on your policy, your Home Insurance could be rendered invalid. Where some people get caught out is when they or a member of their household receives a criminal conviction mid-way through their policy term and they fail to update their insurer. Again, if this happens then should you need to make a claim, your policy could be rendered invalid.
That is where Fresh Start comes in. Fresh Start is designed to be able to provide cover for people with unspent criminal convictions or for individuals who have a criminal record. In addition, Fresh Start can provide Landlord Home Insurance whether you as the landlord has an unspent criminal conviction, or you require tenants' insurance as it is one or more of your tenants who have any unspent convictions.
What is the difference between a spent conviction and an unspent conviction?
Unspent Criminal Convictions are ones where you are still deemed to be in your rehabilitation period following your conviction. Unspent convictions will show up on any criminal record checks be it a standard or enhanced check.
A spent conviction is one where your rehabilitation period is deemed over, and you therefore no longer need to disclose it.
All unspent convictions need to be disclosed and only once a conviction is considered spent can you no longer disclose it. Convictions resulting in a jail sentence of 4 or more years are never considered spent and as such, will always have to be disclosed.
Rehabilitation periods were originally defined in the Rehabilitation of Offenders Act, 1984, but have since been amended in the Legal Aid, Sentencing and Punishment of Offenders Act, 2012.
Why Fresh Start Home Insurance?
Having been in the market for over 10 years, we know just how hard it can be for ex-offenders to get Home Insurance that is suitable for them. That's why we offer a wide range of policies and review each application on a case-by-case basis. Our Home Insurance specialists will provide you with a professional, friendly, and discreet service at competitive prices.
We can provide buildings insurance, contents insurance, or buildings and contents policies for standard and non-standard homes (excluding homes with a thatched roof). You can also add optional extras including accidental damage cover to your policy which covers the cost of any damages sustained that are sudden or unintentional.
Looking For Home Insurance from Fresh Start?
Policy Benefits under Fresh Start's Buildings Insurance and Contents Insurance include:
Loss or damage caused by fire, lightning, explosion, or earthquake.
Loss or damage caused by aircraft, other flying device, or items dropped from them.
Loss or damage caused by a storm, flood, or weight of snow.
Loss or damage caused by the escape of water or escape of oil.
Cover for Theft or Attempted Theft
Loss or damage caused by subsidence, heave, or landslip.
Accidental Damage cover available.
Cover for loss of rent as a landlord available.
Choice of Compulsory Excess starting from £100
Buildings Cover, Contents Cover, and Buildings and Contents policies available
And so much more…
How do I get a Fresh Start Home Insurance Quote?
At Fresh Start Home Insurance we aim to provide a first-class customer service experience every time, whilst ensuring you get the protection you require. To get a Fresh Start Home Insurance or Landlord Insurance Cover quote, simply click the 'Get a Quote' button on your required policy page.
If you would like some assistance, do not hesitate to call our Fresh Start Home Insurance specialists on 01483 806 900.
Looking for Home Insurance and you don't have a criminal conviction?
If you're looking for Home Insurance and you don't have any unspent criminal convictions then take a look at our sister brand – InsuraHome. InsuraHome specialise in Non-Standard Home Insurance for areas such as unoccupied homes, holiday homes in certain European countries, and homes build from non-standard construction but they also provide competitive Standard Home Insurance.
To find out more about InsuraHome and the policies they provide, click here.
This article is for information and entertainment purposes only. It does not constitute advice in any way. The information provided here is correct at the time of writing however please check the latest policy wording here for the latest policy terms, conditions and exclusions.
---