InsuraWedding Wedding Insurance Insure your Wedding goes off without a Hitch!
Insure Your Wedding Today From Just £35 With InsuraWedding!
At InsuraWedding, we know that your wedding day is going to be one of the most important and cherished days in you and your partners lives. That's why we want to protect your special day should the unexpected happen, however big or small the issue may be.
InsuraWedding policies provide cover for both Weddings and Civil Ceremonies, so whether you are getting married or entering into civil partnership, know that you are protected with InsuraWedding.
We know all too well how much effort goes into planning a wedding, from table décor, to choosing the venue, trying on Wedding Dresses, or deciding on your Wedding Party, it takes a lot of time and effort. We also know how devastating it can be for something to go wrong, especially if it means you have to cancel your Wedding altogether.
At InsuraWedding, we know many couples had their big days ruined because of the COVID pandemic which is why you are now able to add Coronavirus Cover to your standard policy! With Coronavirus Cover, you will benefit from Cancellation Cover should one of the Marrying Couple or a close relative of theirs (such as a parent) become sick due to contracting Coronavirus (including COVID-19) within 10 days of the Wedding Date. To add Coronavirus Cover to your policy, simply select the cover option when purchasing your policy to add it on! 
So, whether you are planning a wedding on a budget or throwing a big celebration, make sure you are financially protected for peace of mind leading up to and on your big day.
With 6 levels of cover to choose from and prices starting from £35, why not see if InsuraWedding can offer a policy that's right for you?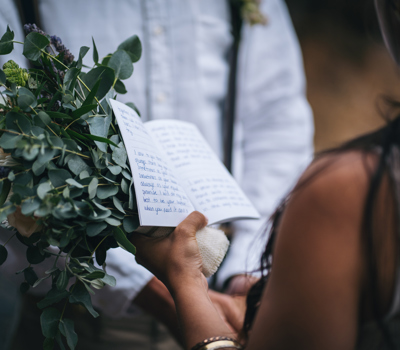 By buying an InsuraWedding policy, you are not just buying protection for the big day itself, we offer financial protection leading up to the Wedding too.
From the day you take out one of our policies, you can enjoy protection from several of our policy benefits such as cancellation cover, and you can also enjoy cover for certain areas in the days leading up to your wedding such as cover for the Wedding Rings up to 7 days prior to the ceremony.
Also, enjoy cover for some time after your Wedding for certain areas of the policy. For example, your Wedding Photos (if taken by a professional photographer) are covered until you receive delivery of your photos or videos as long as its within 90 days of the ceremony.
If you would like more information on our Wedding Insurance policies, please click here
Why Choose InsuraWedding Wedding Insurance
It's simple, we want to make buying Wedding Insurance easy and accessible for everyone. Plus, our policies offer cover for the following areas:
Cancellation Cover - up to £15,000
Wedding Gifts - up to £6,000
Cars & Transport - up to £6,500
Photography & Video – up to £6,500
Financial Failure of Service Suppliers – up to £6,500
Public Liability for the Marrying Couple – up to £2,000,000
Personal Accident – up to £15,000
Ceremonial Attire – up to £6,500
Legal Expenses – up to £9,000
Rings, Flowers, Attendants Gifts & the Wedding Cake – up to £6,000
Optional Policy add ons including Public Liability Extension for Wedding Guests, Optional Marquee Cover, and Optional Coronavirus Cover
More InsuraWedding Details
At InsuraWedding, we don't want you to have to worry about 'industry jargon' and we also don't want you paying a fortune!
We believe anyone and everyone should be able to understand exactly what they are and are not covered for on their policy. By doing this, we hope to make choosing the right Wedding Insurance product for you and your needs easier than ever before!
Whether it's Cancellation Cover, Public Liability, or cover for Cars & Transport, you should know the things you are covered for and just as importantly, things you aren't covered for, which is exactly what we aim to do here at InsuraWedding.
Our policies cover Wedding Ceremonies and Wedding Receptions taking place in the UK, so long as the 2 events take place no more than 21 days apart. What's more, you can purchase an InsuraWedding policy up to 2 years before your scheduled ceremony date and any deposits paid prior to purchasing an InsuraWedding policy will also be covered!
Already Planned your Honeymoon?
Whilst we want you to have the most special wedding day possible, we know how excited couples get for their Honeymoons! However, we have found that more often than not, couples don't protect their Honeymoon in the same way they do their wedding.
Another of our products – InsuraTrip – offers extensive Travel Insurance cover for your romantic getaway, offering up to £3,000 Trip Cancellation Cover, £10,000,000 Emergency Medical Cover Abroad, and with prices starting from less than £13*, there's no excuse for not protecting your Honeymoon like you do your Wedding.
Click Here to protect your Honeymoon today with InsuraTrip
*based on an InsuraTrip Standard Single Trip policy for a 5-day trip in Europe 1 for couples aged 39 or under with no pre-existing medical conditions
InsuraWedding Wedding Insurance Policy Options

Optional Public Liability For The Wedding Guests
Extend you £2,000,000 Public Liability cover to your Wedding Guests today with our Optional Public Liability for the Wedding Guests extension to protect against Accidental Injury to third parties and Accidental loss or damage to third party property.