4 European City Break Ideas for you to Consider This Autumn
---
Posted in General Travel Insurance Travel Insurance, city breaks, autumn travel on 13 September 2023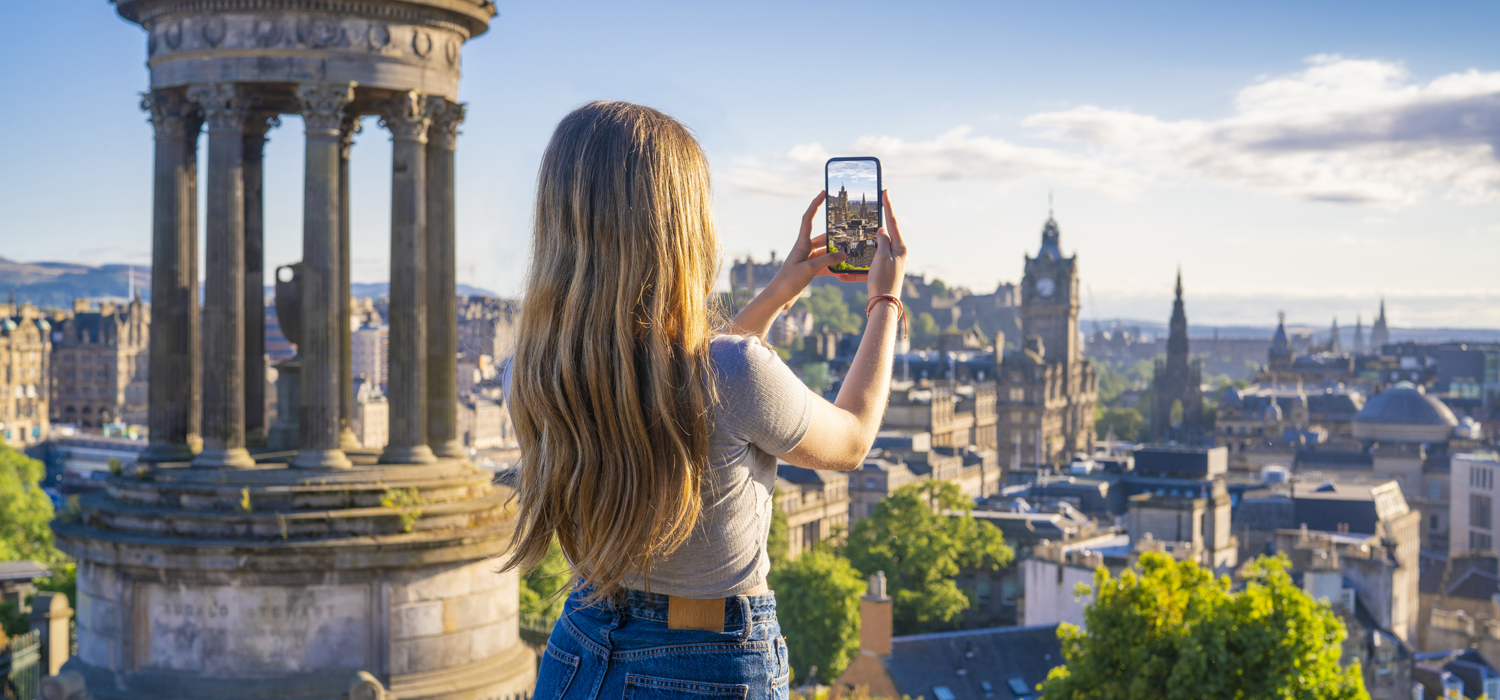 Are you looking to getaway this autumn? If you are, there are so many great city breaks that could be perfect for you. Here at InsuraTrip, we want to provide you with some great options to consider that won't leave you travelling around the world just for a weekend trip.
1.     Vienna, Austria.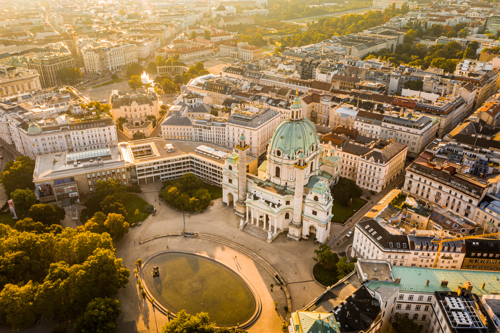 Known for its stunning architecture and vibrant cultural scene, Vienna is a must visit as there is something for everyone. Enjoy some of the city's parks and gardens including, Schönbrunn Palace Gardens, or Stadtpark, or venture to one of the many historic sites in Vienna, including, Belvedere Palace or the Vienna State Opera.
If you are into your food and have a particularly sweet tooth then you will want to try the famous Sachertorte, an Austrian chocolate cake that is renowned across the globe, or even an Apfelstrudel (You'll know this as Apple Strudel!). Another delicacy you may wish to try on your travels is a Wiener Schnitzel (breaded and fried Veal or Pork).
September to October happens to be one of the cheapest times to travel to Vienna with many offers on flights and hotels during this period. Plus, whilst you're there, an average meal from great street food vendors or local cafes will only cost you 8€ - 12€! Settle in at a beisl (Austrian pub) and enjoy a great selection of drinks that won't cost the earth either, with a pint likely to set you back no more than 4€.
If you do decide to travel to Vienna, then you may want to sit and see a classic opera performance or an orchestral one – both of which would be amazing to see in person! And don't worry about the language barrier, even though the official language is German, many people in Vienna, especially in the service sector, speak English.
2.     Prague, Czechia (Czech Republic).
If you haven't already been, then you will want to consider a city break to Prague. Widely considered one of the best city breaks in Europe, Prague has so much to offer you'll find yourself wanting to go back. The picturesque Old Town and historic architecture will look exceptional this time of year and could be perfect for a little weekend break! You'll find yourself mesmerised in the stunning town square which is filled with art nouveau influences.
Prague is a great, cheap city break option – perfect for those looking for a budget friendly option. Autumn is one of the cheapest times to visit this city and it's not a city where everything becomes expensive once you get there.
A meal in local pubs is likely to cost no more than £8 and you can pair this with a great pint of local beer which is likely to set you back around £1… yes £1 a pint in Prague! Be sure to try some local, traditional dishes as well, including, goulash, trdelník (a sweet pastry), or svíčková (a marinated beef dish).
Again, even though the official language in the Czech Republic is Czech, English is widely spoken, especially in tourist areas so you should have no issue communicating with locals.
Make sure you visit Prague castle whilst visiting the city as well as taking some time to see the stunning astronomical clock known as The Orloj – the legend claims this watch may even be cursed… The Vltava River is another must see that will provide you with some breathtaking views and is also a great spot for a picnic. The Petrin Tower will also provide you with some of the best views of the city and its cobbled streets.
Would you like to read some quick interesting facts about Prague? Well, Prague is home to a beer spa, unsurprising given the fact that Czech beer is sacred out there and that locals drink more beer per capita than any other nation in the world. Prague also has the largest castle in the world and is home to the longest river in the country.
Do you need any more reasons to visit Prague?
3.     Barcelona, Spain.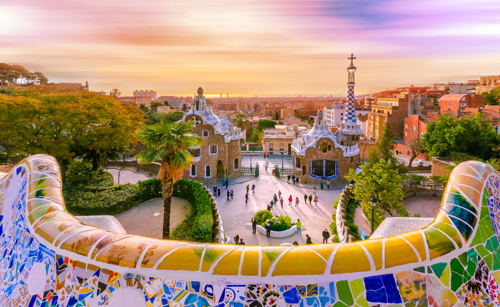 Barcelona city breaks are up there with some of the best in the world. With almost endless tapas bars, beautiful beaches, and world-famous architecture from Antoni Gaudí you will be in awe of everything on offer.
Perfect for a short break, Barcelona combines everything that you could want when escaping everyday life. Be sure to visit one of a selection of art galleries on your trip whether that be the Picasso Museum, Joan Miró Foundation, or another. The gothic quarter is also a must visit!
If its food you desire, you will not be left disappointed in Barcelona. As we mentioned, there is a near endless number of Tapas bars for you to choose from as well as some of the best fresh seafood options in Europe. Don't forget about the famous paella dishes or the native Basque cheesecake that you can also try whilst you are out there.
You may also be fortunate to see The Festa de la Mercè, one of the city's largest festivals that is celebrated in September!
With an average flight time of around 2 hours, Barcelona is a top-notch destination for those looking for a quick trip abroad. However, Barcelona is known to have a pick pocket issue so remember to stay vigilant especially in and around the city centre whilst visiting.
4.     Edinburgh, Scotland.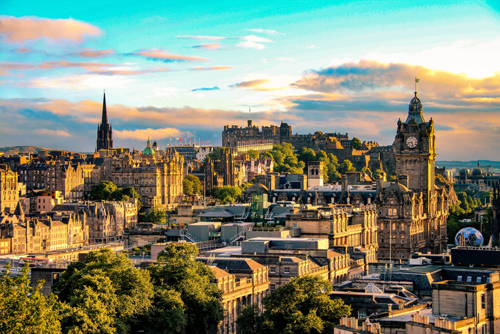 You couldn't discuss the best European city breaks without mentioning Edinburgh. This city break destination is ideal especially for those living in the UK as it is relatively easy to get to, doesn't require you to change your money into a different currency and still provides you with everything you could want from a city break.
From Edinburgh Castle to the Royal Mile, Holyrood Palace to Arthur's Seat, there are so many things to go and see in Edinburgh. Arthur's seat will offer you panoramic views of the city whilst Edinburgh Castle is situated in the Old Town which in itself is breath-taking.
Edinburgh is also home to the Edinburgh Fringe Festival which has sadly already happened this year but could be a reason for you to visit in 2024! Whenever you do decide to visit, you may want to try some local delicacy's including haggis, or neeps and tatties (mashed turnips and potatoes). If you are a fan of whiskey, then you are in the right place with world renowned scotch whiskey available everywhere you go. Another local drink that you must try whilst you are there is Irn Bru. Even if you have tried this elsewhere, Irn Bru tastes better in Scotland!
There are also several day trips you can also take from Edinburgh including a visit to St Andrews for any keen golfers or to the Fife coastal path amongst many others.
Edinburgh truly is an incredible place to visit and one that should be firmly on your bucket list even if it's only for a weekend break!
For anyone that does want to look further afield, here is a city break idea that could be right for you:
5.     Kyoto, Japan.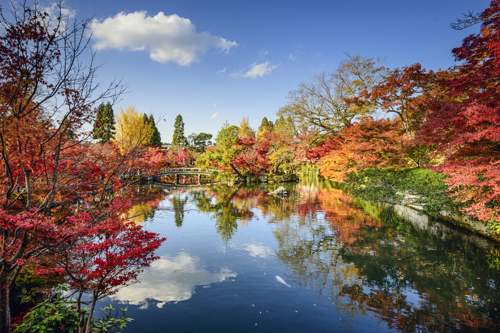 Whilst Kyoto is not a short trip by any means, it is certainly an impressive place to visit. The fall foliage makes this city such an attractive place to see, and there is still very pleasant weather this time of year. With manga museums, the Kyoto national museum, beautiful shrines, temples, and lots of local cuisine to try, if you are not averse to travelling slightly further for your city break then Kyoto could be the one for you.
Get cover for your upcoming City Break with InsuraTrip Travel Insurance
Wherever you end up on your next trip or city break, InsuraTrip is here to provide you with peace of mind on your travels. Our policies include the following elements of cover:
3 levels of Single Trip and Annual Multi Trip Travel Insurance cover
Emergency Medical Cover Abroad – up to £10,000,000.
Trip Cancellation Cover – up to £3,000.
Travel Delay – up to £500.
Legal Expenses – up to £20,000
And so much more.
To get a quote and buy your policy today, click the button below!
This article is for information and entertainment purposes only. It does not constitute advice in any way. The information provided here is correct at the time of writing however please check the latest policy wording for the latest terms, conditions, and exclusions.
---
Other Related News Articles...
- How to keep your house cool this summer
- How to have a wedding during the Cost of Living Crisis?