How to keep your house cool this summer
Tips and Tricks to keep your home cool this year
---
Posted in General Household Home Insurance, home tips, keep your home cool on 29 June 2023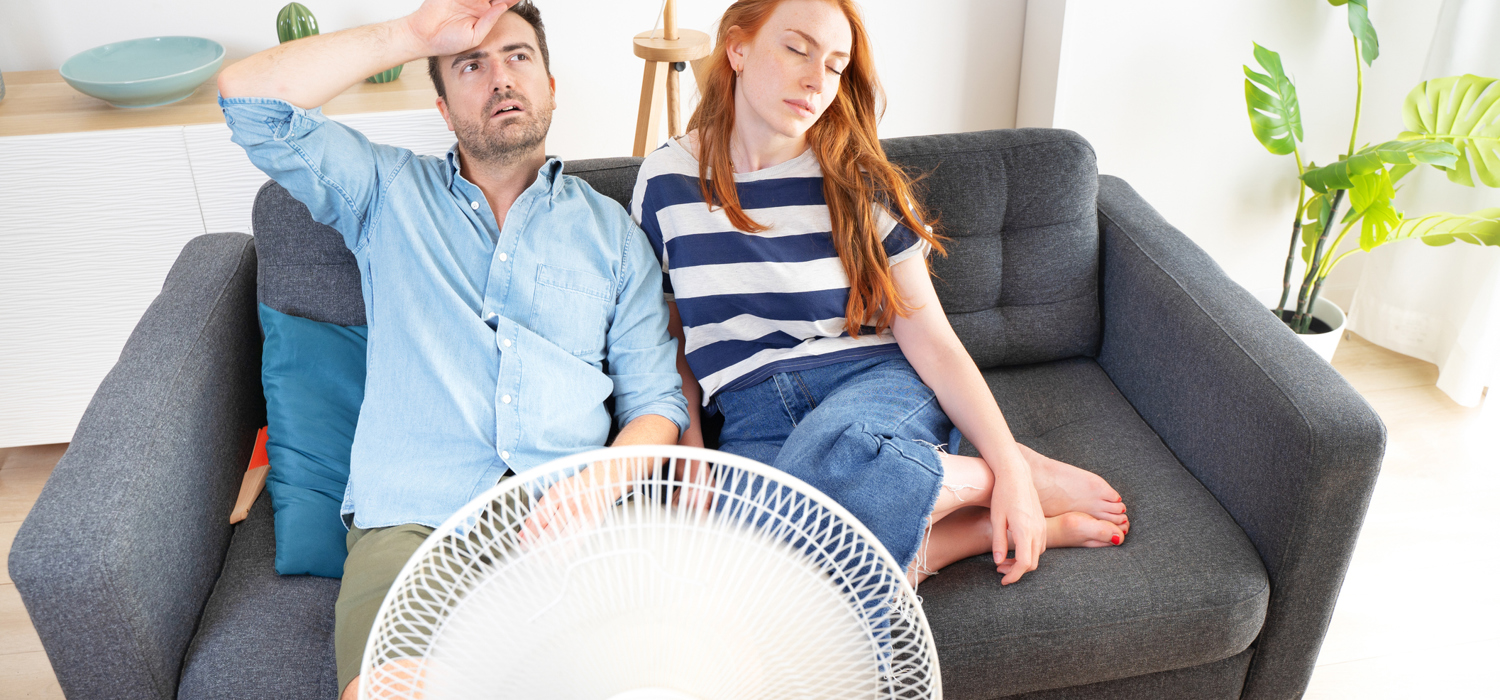 With the weather in the UK set to stay warm this summer after already getting quite toasty this year, you may be wondering how to keep your house cool without having to spend hundreds on a brand-new, state of the art air conditioner.
There's plenty of ways in which you can keep your house cool this summer that won't break the bank… Take a look at some of our 'chiller' suggestions below.
1.      Place a bowl of Ice or Cold Water in front of a fan,
Many of you may think to turn a fan on during the warm weather which in reality is just going to blow warm air at you and around the room. A better way to cool yourself or a room down is to place some ice or cold water in front of your fan as this will whip up the cool air to provide you with a cold breeze and help lower the temperature.
2.      Change your lightbulbs,
If you still have incandescent lightbulbs, then these could be adding unnecessary heat to your home. Consider switching out your lightbulbs for energy efficient, low heat emitting versions to help reduce the warmth in your home.
3.      Close your blinds and windows and think about tinting your windows,
Keep the heat out during the day by closing your curtains, blinds, and windows. The trick is to open your windows early in the morning to let cool air in and lower the temperature of rooms and then close all the windows again, shut the curtains and blinds to keep the room at that cool temperature.
Block-out curtains would be perfect if you have them or are planning to invest in them as they will help to cool your house down by helping to block out the summer sun.
By tinting your windows or adding window film as well you can add another layer of protection to your home. Your house will benefit from added protection against the sun's rays as the tint will help to block the sun out in the summer and keep the warmth in in the winter.
4.      Open up your home in the evening,
Whilst its sensible to keep everything closed during the day to keep the heat out, once temperatures cool and its not so warm outside, opening windows and doors is a good way to cool your home naturally.
The cooler air will help to reduce heat in your home, and you may even benefit from a cross breeze!
5.      Invest in air conditioning…
As we have shown there are many ways to cool your home without investing in air conditioning, however, there is no doubting that they are incredibly effective at cooling down your home. When it comes to home cooling using air conditioning, you still want to make sure that you are buying an energy efficient product that is not going to increase your energy bills too much. Purchasing a portable unit would help you avoid the cost of installation whilst still being able to cool certain rooms such as the bedroom when you go to sleep.
Other methods you can use to keep your house cool in the heat could include installing ceiling fans to create a cooling flow of air, eating meals outside whether that's having a BBQ or a picnic, topping up insulation, or repairing any holes or gaps in sealants etc.
If you are still struggling to keep cool in the hot weather during the summer months then you could try taking cold showers, adding a bamboo mattress topper to your bed or even placing an ice pack in your bed before you go to sleep.
There are many ways to stay cool this summer so there's no need to feel like you're sweltering this summer!
Need Home Insurance for your Standard or Non-Standard Home?
Policy Benefits under the Standard InsuraHome Buildings Insurance and Contents Insurance include:
Loss or Damage caused by Fire, Smoke, Explosion, Lightning or Earthquake
Loss or Damage caused by Storm, Hail or Weight of Snow
Loss or Damage caused by Flood
Loss or Damage caused by the escape of water
Cover for Theft or Attempted Theft
A choice of policy excess – £100, £250, £500 or £1,000
First time buyer discount
Facility to transfer any no claims history from a previous insurer
Covers the cost of alternative accommodation if your property is left uninhabitable due to an insured event
Cover in case of Subsidence, Heave or Landslip is available!
Accidental Damage cover is available
To get a quote visit our get a quote page find your required policy!
This article is for information and entertainment purposes only. It does not constitute advice in any way. The information provided here is correct at the time of writing however please check the latest policy wording for the latest terms, conditions, and exclusions.
---
Other Related News Articles...
- 4 European City Break Ideas for you to Consider This Autumn
- How to have a wedding during the Cost of Living Crisis?