3 Commonwealth Countries to book for your next holiday
---
Posted in General Travel Insurance Travel Insurance, Travel Destinations, Commonwealth Destinations on 19 May 2022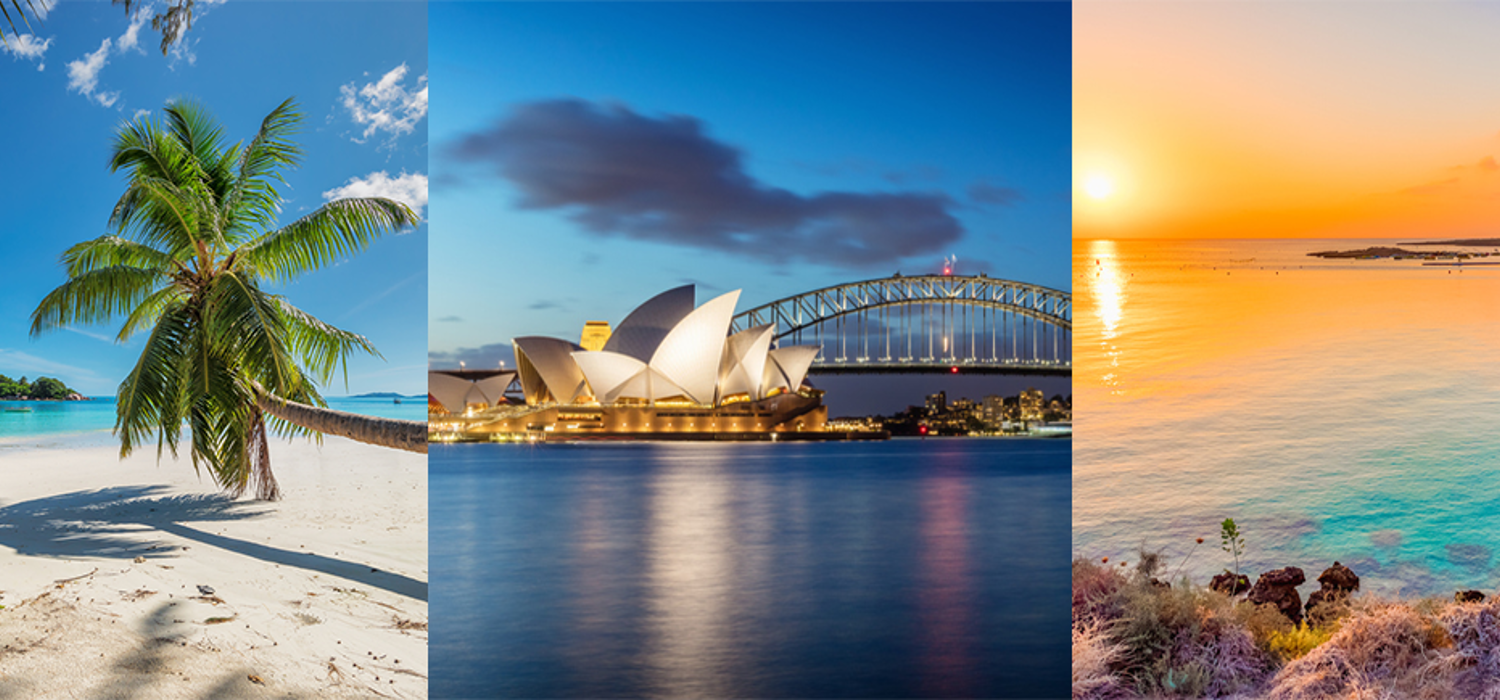 With the Queen's Platinum Jubilee just around the corner, the UK is set to celebrate in style in honour of the Royal Monarch's 70th year on the throne. This is a huge milestone as Queen Elizabeth II will be the first British monarch to make 70 years. During that time the Queen has visited a number of countries, many of them within the Commonwealth.
There are 54 Commonwealth countries that are linked to the UK that are spread across the world and you may be surprised by some of them! That's why InsuraTrip Travel Insurance are providing inspiration on 3 commonwealth member countries that you should seriously consider booking for your next holiday, suitable for a range of budgets and length of trips.
1. Cyprus
From being home to some of the world's most historic sites to the vibrant nightlife of Ayia Napa, the charms of Cyprus make it an undeniably irresistible destination for tourists of all ages.
Cyprus enjoys mild winters, long summers and short autumn and spring periods. This typical Mediterranean climate is attractive, especially to UK tourists wishing to escape bad weather during their cold, harsh winter months. There are generally at least six hours of sunshine, even in the middle of winter, giving visitors a pleasant climate all year round. Perfect!
The history of Cyprus dates back more than 10,000 years and if you are keen on learning the history of the island, the first stop on your trip should be the Cyprus Museum which is situated in the capital, Nicosia. 
If you are looking for something a bit more adventurous then you can do a 4x4 tour of the Troodos mountains, there are a wealth of options where you can explore beautiful villages, historic sites and secret lagoons! 
The food is also something not to be missed. So on your trip, ensure you make the most of indulging yourself in the local cuisines and delicacies. Cyprus is situated at a crossroad of three continents – as a result, its cuisine is a mixture of Southern European, Middle Eastern, and Central Asian influences.
Weather in Cyprus can reach up to 33 degrees during the summer months and a very comfortable 18 degrees in the winter months. The ideal destination whether you can handle the heat or not, depending on the time of year you visit.
2. Jamaica
Jamaica is world renowned for its beautiful golden beaches, year-round warm weather and its flavourful cuisine. However, you may not know that this charming country is actually part of the commonwealth nations and was a former territory of the British Empire.
A trip to Jamaica should be on everyone's wish list as it is the perfect destination for a number of interests such as music lovers, foodies, sun worshippers and movie buffs.
Known as the 'birthplace of Reggae', there is plenty to see and do whilst on the island such as visiting the home town and final resting place of reggae legend, Bob Marley, Nine Mile. Nine Mile is a sleepy hillside hamlet where you will get to see some amazing scenery, while learning about the early life of the music legend.
Foodies can look to partake in a cooking class and explore using the island's favourite spice - Jerk, in a range of delicious traditional Jamaican dishes.
If you want to get out of the towns then you can visit the famous James Bond beach in Ocho Rios which was the backdrop for the film, Dr. No. While you are there you can also visit the Blue Hole which is a series of waterholes fed by a series of waterfalls. Equally, you could climb the famous Dunn's River Falls, which is close to the village of Nine Mile.
If none of that tickles your taste buds, then we're sure the island's legendary rum and the daily temperatures of approximately 28 degrees will!
3. Australia
Another country that is part of the commonwealth is Australia. Australia is one of the few countries that no matter your travel taste, budget, or age, can deliver a travel experience that can't be found anywhere else.
Australia offers sunshine pretty much all year round. However, the south can get chilly during their winter months (May-June) but the northern area of Australia has summer-like weather 365 days a year, which is perfect for sun worshippers. During this time of the year, you can expect to see tourists and locals alike head to the north where you can enjoy activities like camping, hiking, surfing, and sunbathing at the beach any day of the year.
Most of Australia is still mostly untouched and in its natural beautiful state and the country's wildlife is as unique and diverse as the country itself. Kangaroos, Koalas, wombats and cockatoos are some of the creatures you will see wandering around in their natural habitats, should you choose to visit the outback during your trip.
If for your next trip you want diversity and endless possibilities and activities, Australia is the perfect destination for adventure-seekers alike, travellers on a budget or those wanting to add a touch of luxury to their trip.
Get covered with InsuraTrip Travel Insurance
Whichever commonwealth country you decide to visit, it's important not to forget to buy your travel insurance. InsuraTrip Travel Insurance policies include cover for the following:
3 levels of Single Trip and Annual Multi Trip travel insurance cover
Emergency Medical Expenses outside of home area - up to £10,000,000.
Cancellation Cover up to £3,000.
Missed Departure up to £500.
Legal Expenses – up to £20,000

And much much more.


In relation to Coronavirus, cover is available for the following:
Cancellation if you test positive for COVID within 14 days of departure.
Emergency Medical Expenses if you get COVID and are admitted to hospital.
Up to £2,000 additional accommodation if you contract COVID, need to isolate and so are unable to travel home . Furthermore, this section of cover also provides an additional £2,000 for 1 person, i.e. a parent or carer, to stay and look after the person if necessary!


This article is for information and entertainment purposes only. It does not constitute advice in any way. The information provided here is correct at the time of writing however please check the latest policy wording here for the latest policy terms, conditions and exclusions.
---
Other Related News Articles...
- Protecting your home from theft
- Going Skiing in Italy? There are new rules to be aware of