Do I Need Travel Insurance? Medical Expenses
---
Posted in General on 22 December 2020
Do I need travel insurance? – Medical Expenses
The short answer, we think, is yes!
We all like to think the worst won't happen, but if something unexpected happens while you're abroad resulting in an unexpected illness or injury, you could incur huge medical bills. While travel insurance is not a legal requirement, it is hugely important to purchase before embarking on a trip abroad and could save you thousands of pounds.
Read on to discover what medical cover InsuraTrip Travel Insurance offers and why it is so important to purchase your Travel Insurance.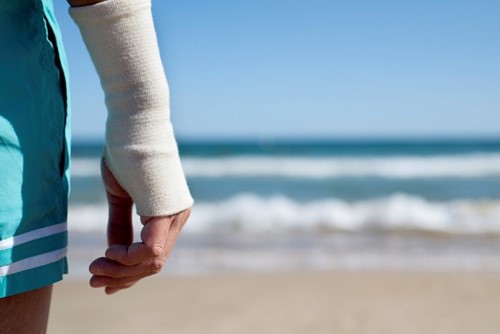 Medical Expenses
While people don't want to think about it, this is the number one reason for you to purchase travel insurance in advance of your trip, as the majority of travel insurance claims are for unexpected medical expenses.
In the UK we're so used to having access to healthcare that is free at the point of treatment from the NHS, and it's easy to forget that should something bad happen overseas it is possible that you will incur significant medical costs abroad. Many countries across the world, including popular holiday destinations such as the USA do not have a free to access public health care system like the NHS and individuals are expected to pay for their medical treatment before they receive it. Therefore if you don't have some form of travel insurance to help cover the cost, you could end up with a large debt, or worse put yourself or your family at risk. What could start as a dream holiday could end in a nightmare for you, your family, and your finances.
The average cost of overseas medical costs stands at £1,700 per claim (ABI, 2017), though there are many circumstances in which this can soar to far higher. A good example of this may be the huge medical costs seen in America, where an ambulance trip can often amount to upwards of several thousand dollars. For something as seemingly minor as a broken ankle, which would be taken care of in the UK without direct cost, your medical fees could soar to over $40,000 in the USA, following x-ray costs and surgery. Can you imagine having to fork out up to $200,000 for the cost of an air ambulance to get you home?! (source: https://www.internationalinsurance.com/resources/healthcare-costs-in-the-usa.php)
Thus, for the relatively small amount that travel insurance costs compared to the potential cost of medical expenses, it can save your life and your financial security should you get hurt or become ill abroad.
Even in Europe, the European Health Insurance Card (EHIC) is not an alternative to travel insurance. EHIC will only cover the holder for the same level of state provided medical treatment that a local resident to the country would receive and this may not always be as comprehensive as the NHS (and in some countries you will still have to pay a contribution). It does not cover any private medical costs, or the repatriation of you, or if your baggage becomes lost or stolen - should this be necessary, and is not often valid on cruises. Both the UK government and the NHS recommend getting travel insurance before you travel as well.
InsuraTrip Travel Insurance also provides cover for repatriation costs for you to travel back to the UK if it is deemed medically necessary for you to do so, including any adjustments necessary due to treatment such as extra leg room and space.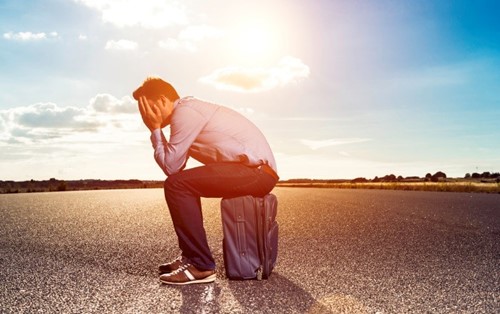 Get Insured
Our InsuraTrip Travel Insurance policies are available from 'Basic' to 'Premium' cover levels, and you have the option of buying 'single trip' or 'annual multi-trip' options, and with a wide range of optional bolt-on covers available, so you can purchase a travel insurance policy that can be suited to you, your budget, and your trip, for example should you need winter sports cover, cruise cover and more. 
For such a small sum, you can travel with peace of mind knowing that should something go unexpectedly wrong your financial security can be protected with InsuraTrip.
It's easy to get an InsuraTrip Travel Insurance quote. Click here to get an instant quote for InsuraTrip Travel Insurance or click the 'Get an Instant Quote' button.
This article is for information and entertainment purposes only. It does not constitute advice in any way. The information provided here is correct at the time of writing however please check the latest policy wording for the latest terms, conditions and exclusions.
---
Other Related News Articles...
- 4 European City Break Ideas for You to Consider This Autumn
- How to keep your house cool this summer