ETIAS VISA Waiver– What you need to know?
---
Posted in General Travel Insurance Travel Insurance, ETIAS on 17 October 2022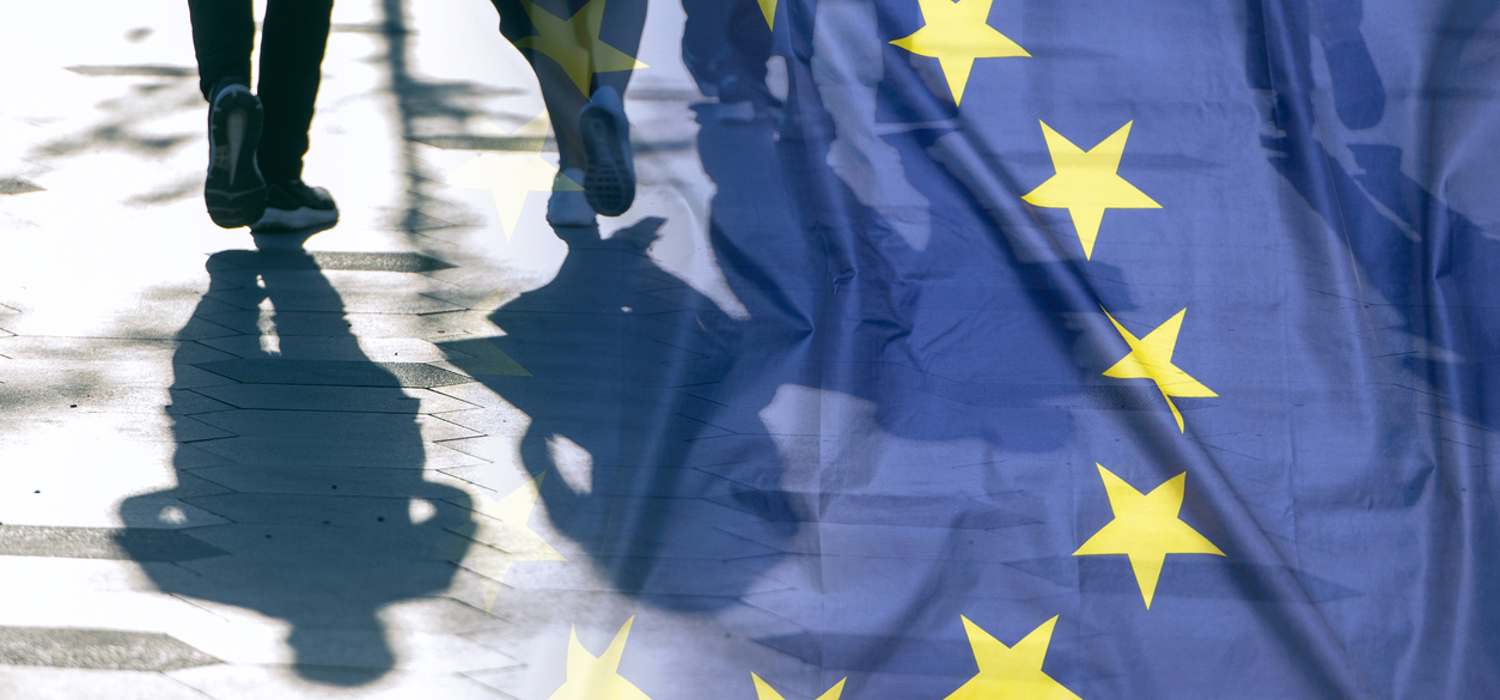 The ETIAS VISA Waiver is being brought in from November 2023 and UK citizens looking to visit a country in Europe will be required to obtain one, but what is it? Whilst the ETIAS VISA waiver is not operational yet and won't be until near enough this time next year, we feel it is important to let you know what this is, why you need one, and how to get one.
What is an ETIAS VISA waiver?
ETIAS is an Electronic Travel Authorisation and NOT a VISA that will allow authorities in European countries to identify any potential threats or risks travellers from third countries pose to them. Once implemented, ETIAS will be a mandatory requirement for anyone attempting to enter Europe via Air, Land, or Sea. What's more, once you've obtained your ETIAS waiver, it is valid for 3 years or until your passport expires (whichever comes first), will cover you for stays of up to 90 days within any 180-day period, and you will not need a separate ETIAS waiver for each country you intend to visit. That's because European countries make up the Schengen Area which acknowledges the abolition of internal borders, meaning you can freely travel from one Schengen country to another.
An ETIAS VISA Waiver will therefore, allow you to visit any county in Europe VISA-free once the system is brought in. ETIAS, or the 'European Travel Information and Authorisation System', is similar to the USA's ESTA (Electronic System for Travel Authorisation) system and will help strengthen Europe's borders.
Whilst it has been said that each ETIAS application will be reviewed and processed within minutes of being submitted, it is still a requirement that you apply for your waiver at least 96 hours before your scheduled departure date. Applications can be made online via mobile, desktop, or tablet but you can't apply for one just yet and it is unlikely you will be able to until sometime in the new year.
Why do you need an ETIAS waiver?
Post Brexit, the UK is no longer part of the EU, it is not part of the Schengen Area, and it has not formed a Common Travel Area (CTA) with any EU countries other than the Republic of Ireland. As such, the UK is a third country and is subject to any new border related laws European countries bring in.
As the Schengen Area looks to strengthen its border security and make the CTA safer, they have agreed to bring in the new ETIAS system. Whilst ETIAS will allow authorities to pre-screen potential travellers, it will also be a quicker and simpler process to obtain an ETIAS waiver compared to acquiring a Schengen VISA.
The UK will be launch members of the ETIAS scheme and UK citizens will therefore be eligible to apply for an ETIAS waiver rather than apply for a Schengen VISA.
What is the Schengen Area?
It was briefly mentioned above that the Schengen Area is made up of European countries that agree to the abolishment of internal borders, thereby allowing the free movement of people from member state to member state. This could be for work, general travel, or living in another country, citizens of a Schengen country will be able to do any of those without any special formalities, such as a VISA.
Currently, 22 countries form part of the Schengen Area, these include:
Austria
Belgium
Luxembourg
Netherlands
Germany
France
Spain
Portugal
Sweden
Finland
Denmark
Lithuania
Latvia
Estonia
Poland
Slovakia
Hungary
Slovenia
Italy
Greece
Czech Republic (Czechia)
Malta
However, there are other 'non-EU Schengen member states', 'non-Schengen EU states', and 'Micro-states' that are part of the Schengen Area that will all also require an ETIAS waiver to enter once the system goes live in November 2023.
Non-EU Member States
Iceland
Norway
Liechtenstein
Switzerland
Non-Schengen EU States
Bulgaria
Croatia
Cyprus
Romania
Micro-States that are part of the Schengen Area
Monaco
San Marino
Vatican City
What do you need in order to get an ETIAS VISA waiver?
To apply for an ETIAS waiver you will need a valid passport, an email address, and a credit or debit card to pay the application fee.
As part of the application process, you will also be required to provide;
Personal Information – such as full name, DOB, nationality etc…
Passport information
Current address
Intended first destination
It has been approximated that the application will take about 20 minutes to complete but this will depend on the number of additional fields you are required to fill in.
Where can I get an ETIAS VISA waiver from?
You can apply for your ETIAS VISA waiver from the ETIAS VISA waiver website which you can find here. As the system is not currently in place, you do not need to worry about applying for one right away. Applications will open from 2023 and the system is due to be in place from November of that year.
Useful ETIAS Information
How much will an ETIAS waiver cost? - €7 but those aged under 18 or over 70 will not be charged.
Do I need an ETIAS waiver if I've got a Schengen VISA? – No. The ETIAS waiver is designed for citizens of countries who do not require a Schengen VISA but equally, are not part of the Schengen Area. Therefore, you will either require a ETIAS waiver OR a Schengen VISA but never both!
Will there be any other requirements alongside the ETIAS waiver to enter the Schengen Area? – Not currently, however, you will be required to have an e-passport that is machine readable, i.e. a passport that allows you to pass through an e-gate at airports.
The Republic of Ireland is in the Schengen Area, as a UK citizen will I need an ETIAS to travel there? – No. Ireland forms a CTA with the UK and under these terms, UK citizens can travel freely to the Republic of Ireland.
I have dual citizenship with an EU country, do require an ETIAS waiver? – No. You should use the passport of the EU country you have dual citizenship with to enter and exit the Schengen Area.
Travelling to the EU? Get Travel Insurance with InsuraTrip
If you are planning on visiting a European destination, then don't forget the importance of having a high-quality Travel Insurance policy in place to protect you before you travel.
InsuraTrip Travel Insurance policies include cover for the following:
3 levels of Single Trip and Annual Multi Trip travel insurance cover
Emergency Medical Expenses outside of your home area - up to £10,000,000.
Cancellation Cover up to £3,000.
Missed Departure up to £500.
Legal Expenses – up to £20,000
And much more…
You can get an InsuraTrip Travel Insurance quote by clicking the "Get A Quote" button on our website or by calling our helpful team on 01483 806 909.
This article is for information and entertainment purposes only. It does not constitute advice in any way. The information provided here is correct at the time of writing however please check the latest policy wording for the latest terms, conditions, and exclusions.
---
Other Related News Articles...
- 4 European City Break Ideas for you to Consider This Autumn
- How to keep your house cool this summer