Excess in Travel Insurance – What you need to know
---
Posted in General Travel Insurance Travel Insurance, Excess on 11 October 2022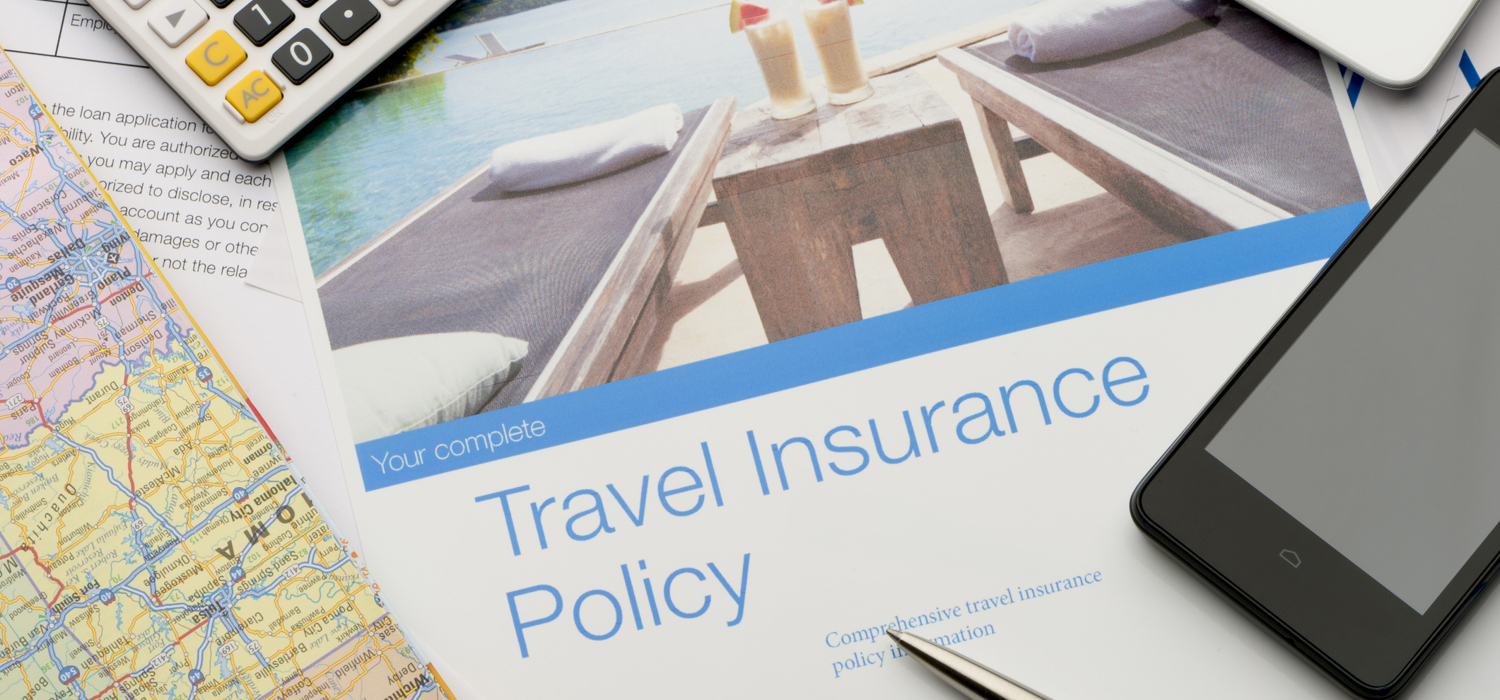 Excess, it's one of those things in insurance that many people say they understand but do they really understand? Many companies offer low levels of cover and different Excess combinations which in some cases can make it seem as if the cover is worthless because the value insured is less than the Excess that will be applied, but what does that all mean? These questions are why we thought we would put this article together to try and help you understand exactly what Excess is and what it means for you and your policy.
Before we carry on, it is important to understand that we will explain how Excess generally works within Travel Insurance. Unfortunately, Excess is not applied in the same way 100% of the time, so please make sure you check your policy wording which will explain how your Excess will be applied.
Where does an Excess apply?
Before understanding what an Excess is, it is important to distinguish when an Excess applies. You can find the Excess amount for your policy on your policy wording. Not all covers have an excess for example Personal Accident or Travel delay are seen as benefits and as such do not have an excess. Covers such as Cancellation and Emergency medical expenses covers that are there to indemnify you in the event of a loss will have an excess. An Excess only applies when making a claim, so if you don't make a claim then the Excess on a policy won't be a concern for you.
So, if I do make a claim, what is an Excess and how does it work?
An Excess is the amount you are required to pay in the event of a claim. Essentially, you can think of this as your contribution to any claim. What people are often unaware of is the fact that they can claim for any amount up to the combined total of the policy limit plus the excess. That is because you are insured up to x amount and you are required to contribute your excess amount to the claim.
One example would be if your bag is stolen containing nothing but clothes and your policy has a Personal Belongings and Baggage limit of £1000 with an excess of £100 the maximum settlement you could get is £1000
If the bag and content's total value was £1,000 your claim would be settled at £900 as you have to pay the excess of £100
If the bag and content's total value was £1,200 your claim would be settled at £1000 which is the limit of the policy but your loss is greater than the policy limit and excess combined
If the bag and content's total value was £75 then there would be no settlement as the loss you have incurred is less than your excess
Is there a standard Excess across all Travel Insurance policies?
No there isn't. Excess amounts can change from policy to policy so please make sure you check you are comfortable with the Excess limit on the policy you purchase. Equally, please do not assume that the Excess will be the same on all levels of cover from the same company, again these can still change so make sure to double check your agreed Excess amount before purchasing your policy.
What does a 'Nil Excess' mean?
In some sections, a 'Nil Excess' may apply – this means you would not pay any Excess on a claim for that part of the policy. 'Nil Excess's' only apply in certain instances and are marked on the policy wording for your ease. For instance, in the latest InsuraTrip wording, a 'Nil Excess' applies for section 'E1 – Travel delay' but not for 'E2 – Abandoning your trip', yet applies for the whole 'G – Personal accident' section.
Can I change the agreed Excess amount?
When purchasing your policy, you may be offered the chance to perhaps double or remove your Excess (known as an Excess waiver). Doubling your Excess will usually reduce the cost of your policy, whereas removing your Excess will have the opposite effect and make your policy more expensive. This is due to the amount of 'risk' you are willing to take on yourself. Insurers see you doubling your Excess as you taking on more of the risk and are reducing the percentage of the claim insurers would need to pay, if the claim was successful.
For instance, if we use the previous example where we could claim up to £1100 with a £100 Excess, if we factor in the above change and double your Excess to £200, you could now claim up to £1200 but would still only receive £1000 if successful. So, in the previous example you were liable for 9.09% of the total claim, however, here you are liable for 16.67% of the total claim.
As you can expect, the opposite is also true, and by removing your Excess, insurers will see you taking on less risk meaning they will be required to pay a higher percentage of a successful claim, and they will therefore charge you a higher premium. Again, using the previous example, if you waived your Excess you could now only claim £1000 but if your claim was successful, you would receive the full £1000.
Will you be required to pay the Excess amount before the claim can progress?
Not always as often the Excess amount is deducted from the claim when the payment is made, however, this is usually at the discretion of the claims handlers.
Whilst we at InsuraTrip sell Travel Insurance policies, these are underwritten by insurers, and in our case, our policies are underwritten by Chaucer Insurance Company DAC, and they appoint a claims handler to deal with any claims.
For InsuraTrip, the claims handlers as appointed by Chaucer is Claims Settlement Agencies Ltd (CSA), whose details can be found in the policy wording.
Claims Examples
Just to help clarify how an Excess works, we thought we would provide you with a couple more examples. For these examples, the Excess amount will equal £100, and our first claim will be for Golf Equipment that has been lost in transit. In this scenario, you (the policy holder) has added golf cover to your policy as you are going on a golf trip and, in transit, one of your golf clubs which is worth £100 has been lost or stolen. If you were to successfully claim for this, you would actually not receive any pay out from your insurer. Because your Excess is £100 (and that is the amount you are expected to contribute to the overall cost of the claim) and as the claim is exactly £100, the claim is likely to be turned down because it is equal to the excess.
Another example sees you claiming for £50 of stolen cash, for which you have a cash withdrawal slip to prove you took out that amount of cash from an ATM. Again, the Excess on this section of the policy is £100. As you can provide evidence that you withdrew that amount of cash, it is likely your claim would be successful, however, as you are claiming for less than the Excess, the insurers will decline the claim.
Get covered with InsuraTrip Travel Insurance
In need of Travel Insurance? InsuraTrip Travel Insurance policies include cover for the following:
3 levels of Single Trip and Annual Multi Trip travel insurance cover
Emergency Medical Expenses outside of your home area - up to £10,000,000.
Cancellation Cover up to £3,000.
Missed Departure up to £500.
Legal Expenses – up to £20,000

And much much more.


In relation to Coronavirus, cover is available for the following:
Cancellation if you test positive for COVID within 14 days of departure.
Emergency Medical Expenses if you get COVID and are admitted to hospital.
Up to £2,000 additional accommodation if you contract COVID, need to isolate and so are unable to travel home . Furthermore, this section of cover also provides an additional £2,000 for 1 person, i.e. a parent or carer, to stay and look after the person if necessary!
This article is for information and entertainment purposes only. It does not constitute advice in any way. The information provided here is correct at the time of writing however please check the latest policy wording for the latest terms, conditions, and exclusions.
---
Other Related News Articles...
- 4 European City Break Ideas for You to Consider This Autumn
- How to keep your house cool this summer