How Can I Help Protect My Second Home From Burglary And Vandalism?
---
Posted in General Household Home Insurance, Insurance for unoccupied property, Insurance for UK holiday home, Insurance for Landlords, Insurance for European holiday home, Protect My Second Home From Burglary And Vandalism on 11 November 2021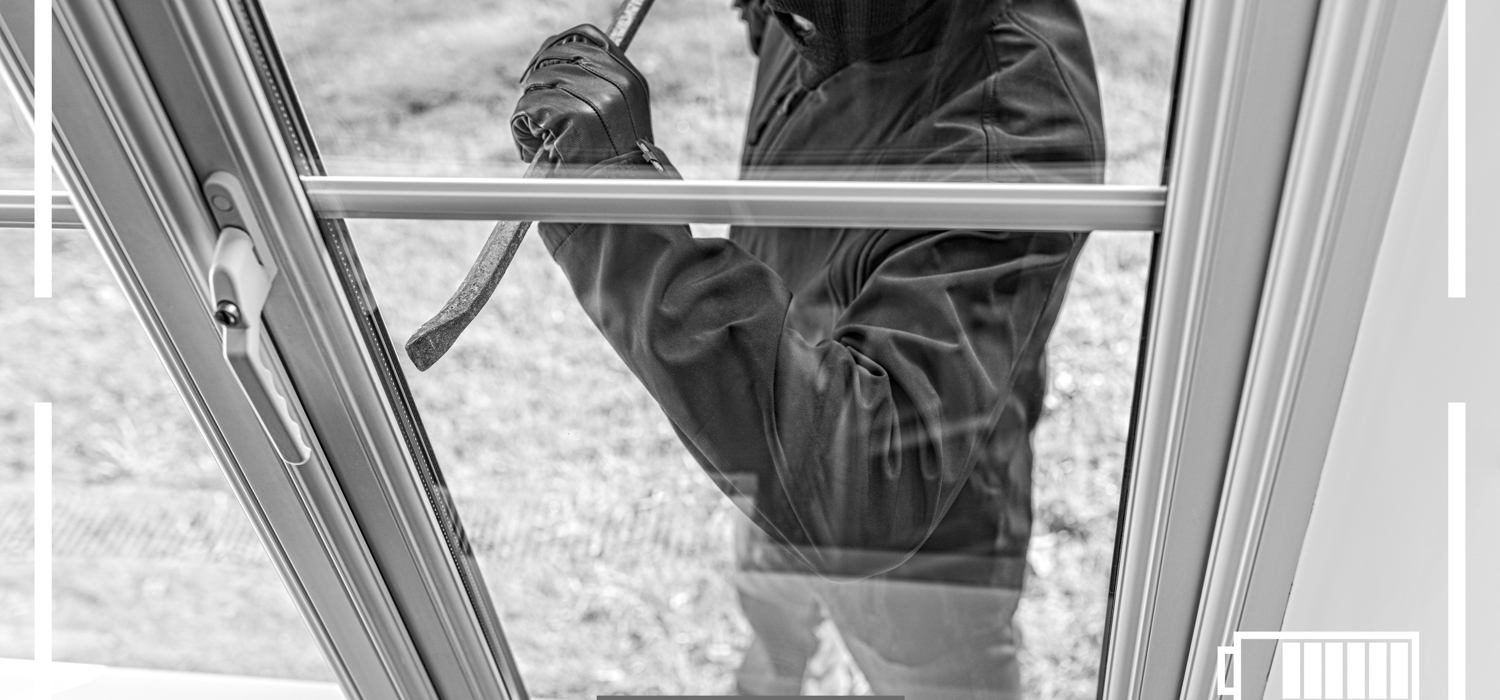 When owning a second property that is either let for the purpose of holidaymakers, for a number of days throughout the year, or whether it is your own piece of heaven that is your home away from home, there is always a concern that your property will be burgled or vandalised due to someone not always being present at the property.
Unoccupied properties that are not a permanent residence are more susceptible to being taken advantage of by burglars and sometimes, your short-term tenants. So, what can be done to deter something bad happening?
InsuraHome Home Insurance have provided 5 tips on how you can protect your second home from burglars, theft and vandalism to help provide peace of mind when you're not around.
Install a Home Security System
Installing a home security system such as external cctv cameras, an alarm and a video camera doorbell can provide peace of mind that intruders will be caught before they can cause any damage or even enter the property. Most home alarm systems can be equipped with a built-in service that alerts authorities any time there is a breach of your security. Based on the type of home security system you decide to install, you can also receive the intruder's visual image!
Ensure the property is visible
It might feel like your house should be more secure behind a high wall, bushes or a fence but the fact it can't be seen from the street could make it a more tempting target.
Make sure your property can be easily seen by your neighbours and the public by ensuring that any hedges, fences and walls at the front are no higher than approximately one metre. That way, you're not giving an intruder anywhere to hide.
Clever use of lighting can also help to keep burglars at bay. Make use of security lamps and low-level lighting, especially in areas where there is low visibility or that could be seen as vulnerable, such as the side or the rear of the property.
Don't make it easy for them
Tactically decorating your garden and choosing specific plants and accessories can help discourage burglars and vandals. For example, planters with prickly plants can not only look nice but are a pain in the bottom for anyone just hanging around or any uninvited guests. Also, an idea could be to secure the side and /or rear area of the property with a high fence topped with a trellis, which is unable to support any body weight. What's more, it causes quite a loud disturbance should anyone try to gain access! Obviously, nothing should be constructed in such a way as to deliberately hurt someone as this could land you in some hot water legally.
Keep your property clean
Vandals will sometimes test the water by defacing a small part of your property or marking it to see how you will react. If any damage is cleaned up promptly, this will often prevent them from returning. Where possible, aim to attend the property once a week for inspections and to check for other eventualities that can come with owning a second property such as water leaks and damage.
You may also thing about varying the day your visit, so as not to form a routine, therefore if a burglar is watching your house, they don't know which day you will be attending, potentially putting them off.
Where this may not be possible, it is worth asking a trustworthy and reliable neighbour or friend to do this for you, which ties in well with our following tip.
Staying active in the local community
Stopping theft and vandalism is a team effort as it can affect entire neighbourhoods. Try to stay active in the community, make friends, get to know your neighbours and give back as much as possible. This will help show that there is still plenty of love, positivity, willingness and a feeling of unity within local communities. Stay alert and help watch your neighbourhood as much as you can. You are all in it together!
What is Second Home Insurance and where can I get it?
InsuraHome Home Insurance can help provide cover for you and your Second Home from a number of perils such as fire, subsidence, earthquakes and may be able to offer protection where others may have declined in the past.
Specialist Second Home insurance providers such as InsuraHome offer a range of different policies that may meet your needs, including cover for if you want to rent your property out for holidaymakers on a short-term basis.
InsuraHome Second Home Insurance – Key Benefits:
Cover for Buildings & Contents
Cover available for "Clean" or "Non-Standard" Risks
Non-Standard Construction considered
And much more.
InsuraHome Second Home Insurance – Available for:
Second Home Insurance from InsuraHome Home Insurance is available for the following circumstances:
Policy applies to short term holiday lettings or;
Properties used for own use, or friends & family.
Policy applicable to properties situated in England, Wales, Scotland, Northern Ireland, The Isle of Man and The Channel Islands.
How do I get an Insurahome Home Insurance Quote?
At InsuraHome Home Insurance we aim to provide a first-class customer service experience to ensure you are getting the protection you require.
To get an InsuraHome Second Home Insurance quote, download and complete an application form available on our website and email it to info@insurahome.co.uk
If you would like some assistance when completing your application form, do not hesitate to call our InsuraHome Second Home Insurance specialists on 01483 806 900.
This article is for information and entertainment purposes only. It does not constitute advice in any way. The information provided here is correct at the time of writing however please check the latest policy wording here for the latest policy terms, conditions and exclusions.
---
Other Related News Articles...
- Protecting your home from theft
- Going Skiing in Italy? There are new rules to be aware of