How to protect your Home from Flooding
---
Posted in General Household Home Insurance, Flood Protection, Prepare and protect property from flooding on 4 November 2022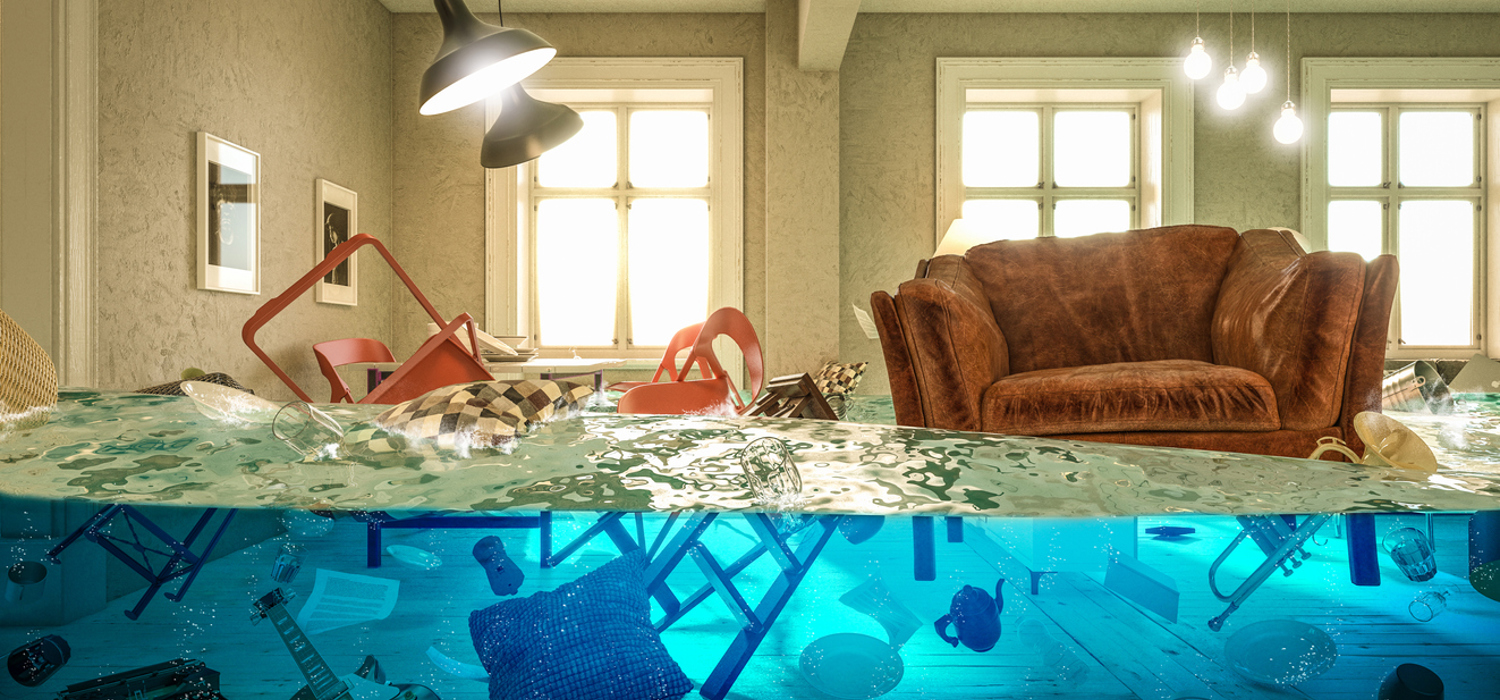 Your home is likely to be one of, if not the biggest investment you ever make and the last thing you would ever want to happen is for your property to be damaged, especially in a flood. In the event there is a flood, there are certain things you can do to help reduce any potential damage.
Check the long-term flood risk in your area?
If you are concerned about the potential of your house flooding then you can use the governments free, online flood risk checker which will tell you about your areas long term flood risk from rivers, sea, surface water, reservoirs, and groundwater. Click the link below to check your area (England only):
https://www.gov.uk/check-long-term-flood-risk
You can also sign up for free flood warnings from the government using the link below (England only):
https://www.gov.uk/sign-up-for-flood-warnings
Flood protection equipment?
In the event of a flood, the Met Office say flood protection equipment is a great way to make your house water resistant and keep the water out in the first place. For instance, floodboards or removeable barriers that can easily be fitted to doors and windows is a great start for keeping water out of your home. Equally, sandbags, or other types of water barriers that you can fit outside your home or on your driveway will help.
You should also consider fitting plastic covers over your airbricks or another type of temporary seal to stop water leaking in that way. Similarly, you should consider having a one-way valve fitted to your toilet and drains to reduce the chance of sewage backing up into your home.
What if water gets in?
There are certain things you can do to reduce the amount of damage caused to your property should water find its way in.
Kitchen
NFU Mutual suggest fitting a stainless steel, plastic, or solid wood kitchen instead of chipboard. This way you can reduce the amount of damage done to your kitchen as it will be more resistant to water damage. Or, you could fit free-standing kitchen units that you are able to move so you can move them in case of a flood.
You may also wish to consider raising your fridge/freezer on a raised plinth to reduce the water damage and having all electrical sockets raised to at least 1.5m above the ground.
Flooring
Rather than having fitted carpets or laminate flooring on the ground floor, NFU Mutual also suggest using ceramic tiles with waterproof adhesive, or stone tiles. Furthermore, by replacing the bottom 2 stairs of your staircase with concrete steps, you can reduce the chances of water damaging your staircase.
Windows
More advice from NFU Mutual states, as well as fitting temporary barriers to your windows, it would be worthwhile replacing any wooden frames you have with UPVC which is a more water-resistant material.
Dry Bags
Often used in the military or by those doing water sports, dry bags are a great way of keeping valuables safe and free of water damage. Simply place your valuables inside the bag, seal it, and your valuables will remain water free.
If you do not have dry bags, then waterproof plastic bags and elastic bands are an effective DIY replacement. What's more, plastic bags with elastic bands are a good way of protecting table and chair legs if you are unable to move them upstairs.
Place valuables on high shelves
If you do not have any dry bags and can't find any plastic bags or elastic bands, then the alternative is high shelves. If possible, move any valuable or sentimental items and important documents upstairs or as high as possible in order to keep them safe.
Equally, you might want to consider mounting your tv's on the wall to keep them raised and out of the way.
What happens if my house does get flooded?
If your house does unfortunately flood, then the Met Office also recommends you have an emergency flood kit prepared. This should include any insurance documents and contact numbers, torches, first aid kit and any prescribed medication, waterproof clothes, bottled water, snacks, potentially even a radio too.
It is then important for you to contact your insurers before conducting any repair work. It is likely that you will have cover for this eventuality (please check your policy wording for this), so it is important that you follow their advice on repair work otherwise you could find yourself out of pocket.
Looking for Home Insurance?
Policy Benefits under the Standard InsuraHome Buildings Insurance and Contents Insurance include:
Loss or Damage caused by Fire, Smoke, Explosion, Lightning or Earthquake
Loss or Damage caused by Storm, Hail or Weight of Snow
Loss or Damage caused by Flood
Loss or Damage caused by the escape of water
A choice of policy excess – £100, £250, £500 or £1,000
First time buyer discount
Facility to transfer any no claims history from a previous insurer
Covers the cost of alternative accommodation if your property is left uninhabitable due to an insured event
Cover in case of Subsidence, Heave or Landslip is available!
Accidental Damage cover is available
How do I get an Insurahome Home Insurance Quote?
At InsuraHome Home Insurance we aim to provide a first-class customer service experience to ensure you are getting the protection you require. To get an InsuraHome Home Insurance quote, simply click the 'Get a Quote' button on your required policy page.
If you would like some assistance, do not hesitate to call our InsuraHome Home Insurance specialists on 01483 806 815.
This article is for information and entertainment purposes only. It does not constitute advice in any way. The information provided here is correct at the time of writing however please check the latest policy wording here for the latest policy terms, conditions and exclusions.
---
Other Related News Articles...
- Protecting your home from theft
- Going Skiing in Italy? There are new rules to be aware of