Protecting your home from theft
Tips and Tricks to keep your home safe from burglars
---
Posted in General Household Home Insurance, protect your home from burglars on 3 March 2023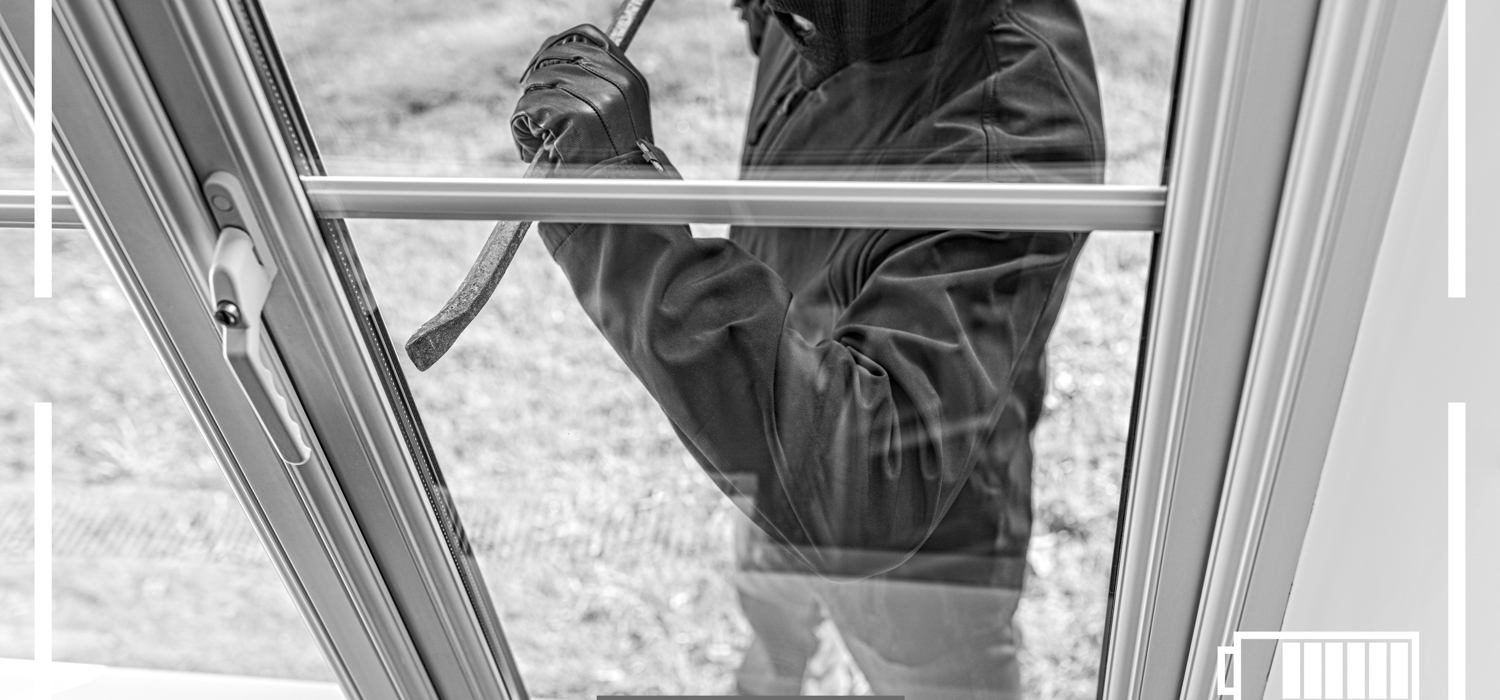 At InsuraHome, we want to help you keep yourselves and your possessions safe from burglary as it can be a scary ordeal if you are unfortunate enough to be a victim of this crime. With that in mind, here are some ideas for keeping your home safe.
1. Install Home Security Systems
Whether this involves a state-of-the-art smart home system, or extra front door locks and home security cameras, ensuring that you have visible deterrents and extra security measures is a great way to start protecting your home.
Whilst the high end systems can end up costing thousands of pounds, there has been a rise in more affordable home security devices such as video camera doorbells that detect movement and can also be connected to smart home devices. Whether your smart devices are powered by Amazons Alexa in the Amazon Echo, Google Assistant in Google Home, or any other, these devices can also turn on outdoor lights, control door locks and more.
Often, people will have smart speakers connected to their smart home devices too, that can be used with voice command and so on. A clever idea is to occasionally play music through your smart speaker from wherever you are as if a thief is attempting to make entry to your house, hearing music playing inside is likely to put them off and instead turn around and leave.
Outdoor Lighting can be a big deterrent for would-be burglars who much prefer to work in the dark. Lights triggered by motion detection or smart lighting is a great way to put people off attempting to gain access to your home.
Smart home alarm systems are becoming more affordable and more sophisticated with some even now coming with night vision capabilities, making them an excellent option for securing your home. Security cameras for homes on their own are also becoming more common and are very effective in deterring thieves.
2. Securing Doors and Windows
One of the easiest ways to secure your home is to make sure all doors and windows have locks. To provide more protection, it is a good idea to have 2 locks on your front door and make sure you use both at all times. Wannabe burglars will walk up to your house and press their foot on your door and by applying this pressure, they will be able to work out whether your door has 2 locks in use.
By leaving any of these entry points unlocked, you are providing burglars with an easy way in and then out of your property so make sure to keep these secure at all times.
3. Keep Valuables Out of Sight
Firstly, if your valuables, whether they be paintings in the dining room, entertainment systems in the living room, jewellery on countertops, or any others, are near windows or can be seen by passers-by, then burglars are easily able to see items that would be of interest to them.
By keeping your valuables out of a would-be burglars field of views, you are less likely to be a target for a break in.
Secondly, should a burglar gain entry to your property, keeping valuables, particularly items that are easy to convert into cash such as tablets, jewellery, watches, etc, out of plain view will make the burglars job trickier and might mean they are not able to take as much as they had originally planned.
4. How to keep your home safe when you're away.
This one is slightly trickier as you are likely to be away from your home for an extended period of time. Having implemented some of the above ideas, your next port of call would be to notify trustworthy neighbours to keep an eye on your home in case they suspect any suspicious activity.
Next, leave any blinds or curtains in their usual positions. If a burglar has been keeping an eye on your property, then they will notice any changes from the norm so your curtains suddenly being closed all day, every day is a giveaway that you are away from your home.
Similarly, using automatic timers to turn your lights on and off in certain areas of your house is a great way to give the impression that there are still people in the property, hopefully deterring any thieves from trying to gain entry.
Whilst leaving a key 'hidden' outside is never a great idea anyway, as many burglars know where to look, if you are going on holiday then it makes sense to move this key inside or take it with you. If a family member is planning to check on your property whilst you are away and was going to use that key, then take the key to them prior to leaving.
Lastly, try to avoid ordering any packages that are due to arrive when you are going to be away. Or if you do have orders arriving, ask your neighbour whether they are happy to take it for you and update your order preferences accordingly. Any parcels left outside for an extended period of time is going to signal to thieves that there is no one in the house.
Looking for Home Insurance?
Policy Benefits under the Standard InsuraHome Buildings Insurance and Contents Insurance include:
Loss or Damage caused by Fire, Smoke, Explosion, Lightning or Earthquake
Loss or Damage caused by Storm, Hail or Weight of Snow
Loss or Damage caused by Flood
Loss or Damage caused by the escape of water
Cover for Theft or Attempted Theft
A choice of policy excess – £100, £250, £500 or £1,000
First time buyer discount
Facility to transfer any no claims history from a previous insurer
Covers the cost of alternative accommodation if your property is left uninhabitable due to an insured event
Cover in case of Subsidence, Heave or Landslip is available!
Accidental Damage cover is available
How do I get an Insurahome Home Insurance Quote?
At InsuraHome Home Insurance we aim to provide a first-class customer service experience to ensure you are getting the protection you require. To get an InsuraHome Home Insurance quote, simply click the 'Get a Quote' button on your required policy page.
If you would like some assistance, do not hesitate to call our InsuraHome Home Insurance specialists on 01483 806 815.
This article is for information and entertainment purposes only. It does not constitute advice in any way. The information provided here is correct at the time of writing however please check the latest policy wording here for the latest policy terms, conditions and exclusions.
---
Other Related News Articles...
- Going Skiing in Italy? There are new rules to be aware of